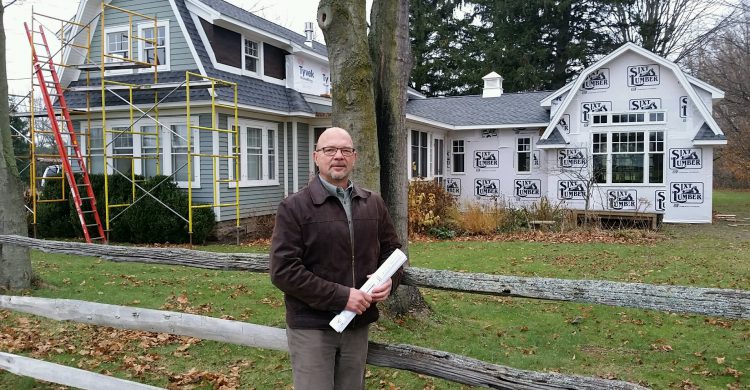 Gregory K. Schneider, RA
Prior to founding Aurora Architectural Design, P.C., Greg graduated from Kent State University with a Bachelor of Architecture degree in 1983. Greg then worked in Tampa, Florida where he first obtained a license to practice Architecture in 1986. Continuing to work for established firms in Florida and then in Western New York, Greg gained 9 years worth of professional experience before establishing Aurora Architectural Design, P.C. in 1992
Greg feels that a successful project depends on teamwork and a coordinated effort by the Client, Architect and Contractor(s). Exceptional projects are rarely realized unless:
the Client values the time and effort required in the planning process and leading up to contractor selection and construction
the Architect performs their services in a full and comprehensive manner in order to design a project that satisfies the Client's goals for both function and aesthetics
the Contractor is provided with a complete and coordinated set of construction documents, which allows them to estimate the cost of the project accurately and build the project effectively
All three major parties should work towards common goals to ensure the success of the project. This comprehensive approach to the design and construction process holds true for our large commercial projects, as well as the residential commissions we receive.
Greg serves as the Principal Architect for our Clients and sets up a project team suitable for each project. Greg then leads the team as a design is developed with the Client, following through to assist the Client in Contractor Selection and monitoring of the construction progress through completion.
Over the past 16 years Greg has designed over 280 completed construction projects, including residential additions and renovations, new homes, professional office space, light commercial and industrial facilities.
Although the project types may vary, Greg has committed himself to seeing that Aurora Architectural Design, P.C. provides creative design solutions and quality construction documents in order to help ensure successfully completed projects for our Clients.