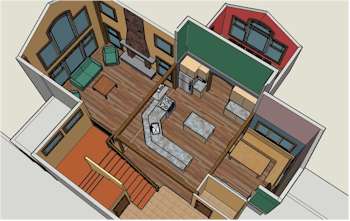 Architectural Interiors
In many of our projects, we include the Interior Architectural Drawings. These drawings bridge the gap between Architecture and Interior Design. We assist our Clients with the selection and documentation of interior fixtures and finishes as we document and detail the complete project. By making as many product selections during the planning stage as possible, we can eliminate costly overruns on allowances and reduce the pressures inherent in making too many decisions during the construction phase of the project.
A Base Set of Architectural Interior Drawings typically includes:
Interior architectural design drawings include the elevations of Kitchen & Bath cabinetry, door and window trim, stair railing systems, fireplaces and custom built-ins. Schedules are provided to document the selections of floor and wall finishes, interior doors and light fixtures.